Magic Laser and Aesthetics is proud to offer the full line of the world most organic skincare products – Éminence Organic Skin Care.
Éminence Organic Skin Care has been voted "Favorite Skin Care Line" 14 years in a row by skin care professionals, it is the most unique and effective natural skin care products line on the market today. Their organic ingredients are chosen from vegetables, the very luscious fruits, and the healing herbs, you can see all those ingredients clearly in every jars.
Éminence products smell and look great, meanwhile they are extremely effective in addressing a variety of skin concerns such as oily, acne, dehydrated, sensitive, rosacea, premature aging, sun damage, wrinkles & fine lines. They will heal the problem skin, and reveal your natural and healthy look.
Éminence is very cost effective, that makes their products even more unique. Because all the masques, treatments and moisturizers are in concentrated formulas, they need to be diluted with a few drops of water before each application. This allows you to get many more applications than from any other brand.
"Trees help restore the environment, reduce the impact of climate change and create a greener planet for future generations." For every product we sold, Éminence will plant 1 tree. "Forests For The Future". As a proud partner with Eminence, we have been helped to plant over 22 million trees in more than 22 countries around the world. We are committed to protecting our environment, and will continue to do so.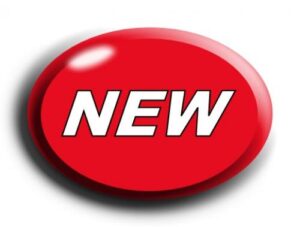 Introducing the Lilikoi Mineral Defense Collection. Preventing the potential harmful blue light (from the sun, the screen of your cell phone, computer, flat-screen TV and the majority of light bulbs) to wreak on our skin health. Researchers and skin care experts are turning to botanical solutions like cocoa seed extract, the best ingredients for shielding the skin from blue light damage because it helps block the skin's blue light receptor cells. A decrease in activity in these blue light receptors lowers free radical damage and boosts collagen and elastin production in the skin. Another bonus? Cocoa seed extract is packed with antioxidants, which also help neutralize free radicals..
The Lilikoi Mineral Defense Moisturizer SPF 40 Protect your skin from the sun and drying environmental stressors with this lightweight SPF 33 mineral sunscreen moisturizer. The easy-to-apply formulation shields your skin from the appearance of the damaging effects of pollution and environmental elements. Suitable for all skin types, this moisturizer leaves a natural finish, so the skin looks healthy and radiant.
The Lilikoi Mineral Defense Sport Sunscreen SPF 30 An easy-to-apply sport formulation for face and body, this SPF 30 mineral sunscreen is non-greasy and water-resistant up to 40 minutes. Highly effective for outdoor activities like swimming and high-performance sports where perspiration can impact standard sunscreen efficacy, this zinc oxide sunscreen protects from head to toe.