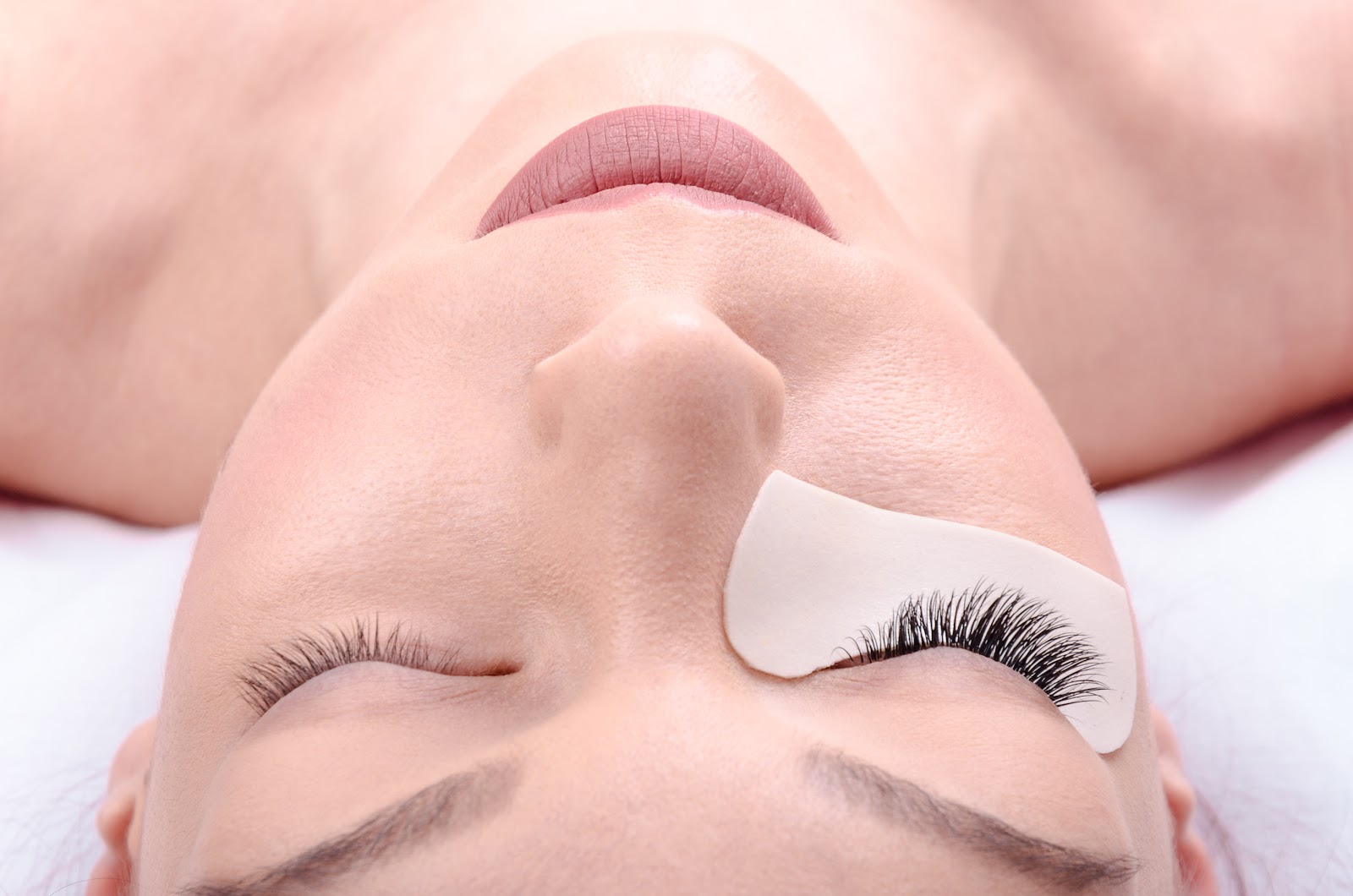 How to Make Sure You Get The Best Eyelash Extensions in Toronto
Are you getting the very best in eyelash extensions? Here is a rundown of what to look for when getting a quality set of lashes.
It seems like, within the past year, everyone is offering eyelash extension services. While that may be true, not everywhere may be the right fit. 
So how can you know that you're at a good salon or technician? 
We want to spend some time educating beauty clients on what to look for when searching for eyelash extension services. We will outline some red flags that you need to be aware of so that you can avoid them and get the very best lashes each time. 
A Little Information About Eyelash Extensions
Eyelash Extensions are single strand or multiple (volume) lashes are applied one by one to your own natural lashes with a stronger medical adhesive. There are many different types of extensions to choose from. Synthetic lashes being the most common ones. They come with different lengths, different thicknesses, and even different curls. Normally, eyelash extensions last until the lashes naturally fall out (between 3 – 11 weeks), other factors include the strength and texture of your natural lash, your lifestyle, and the way how you care for your extensions. For example, if you use oil-based eye makeup remover or rub your eyes regularly, your extensions may fall out faster. 
Why You Should Only Use A Trusted Professional
Let's review the most common things that can come up when eyelash extensions are not applied by a certified aesthetician or professional. Application and care require precision and knowledge of proper beauty and skincare. 
If any of the below happens, it is not normal or should occur.
The Adhesive or Glue Burns
The number one sign that should show you to avoid certain lash technicians or salons is if the adhesive or glue starts burning your eyes and skin around the eyes. If the adhesive is burning your eyes, this means that your technician has not taken proper precautions and safety measures to ensure that the adhesive does not get into your eyes. Adhesive is used to coat the lashes before application and makes sure that the lashes will stay in longer.
The Extensions Poke Your Eyes
After your lashes have begun growing out, a telltale sign that the extensions were not applied properly is if your extensions poke or irritate your eyes. If they are irritating you, this means that the lashes are stuck to your skin  You should not feel any discomfort when your eyelashes begin growing out and if the lashes are stuck together or to the skin, this can cause your actual eyelashes to fall out or stunt their growth. If the glue gets onto your skin, this can cause very serious reactions and infection.
You Cannot Brush Through Your Extensions
Another red flag that means you have gone to a bad technician for eyelash extensions is if you are unable to brush through the extensions. If your lash extensions have been applied properly by sticking each individual extension to the natural lash, you should be able to brush through them smoothly.
You Can See The Glue
Following your eyelash appointment, you should be able to see any glue on your eyelashes or around your eyes. If you can see glue, this means that your technician used too much, which can cause hair loss, infection or irritation in and around the eyes. A proper application of eyelash extensions should be seamless, and look completely natural; which means no visibility of glue or adhesive.
If The Appointment Is Super Short
Patience is a virtue. Although you may want to get in and out of your lash extension appointment as quickly as possible, if your technician is taking a long time to apply the extensions this is a good sign. A full set application of eyelash extensions should take about two hours. The reason that it takes so long to apply a full set of eyelash extensions is because each of your extensions is applied to the individual natural lash that you have. This takes time and if your technician is rushing through the appointment is a huge red flag. Rushing through the appointment could mean that your lashes don't last as long as they're supposed to or that it is an inexperienced technician applying the extensions.
The Salon or Room is Dirty
This red flag should come as no surprise to anyone, but it can be easily overlooked when you are arriving at your first eyelash extension appointment. The technician should ALWAYS keep the room clean as they are dealing with people's eyes. Even the smallest bit of dirt or particles can seriously irritate your eyes, so it is important that you ensure the room that the service is being done in is very clean.
Price
Last but not least, you should always be wary of cheap eyelash extension prices. Although it is encouraged that you try and save as much money as possible, cheap lash extension services could mean that you are dealing with someone who is inexperienced or hasn't been trained properly in the business. On the other hand, many new technicians run promotions to bump up their clientele, which is fine as long as all of the other red flags mentioned above do not arise. Lower prices all around may mean that the technician is using cheaper materials, which could lead to problems down the road for the client.
---
At Magic Laser and Aesthetics in Toronto, we offer the best in lash services. Our certified technicians will apply the proper lashes to match your own lashes, make you stand out, like a movie star. Contact us today to book your next appointment!