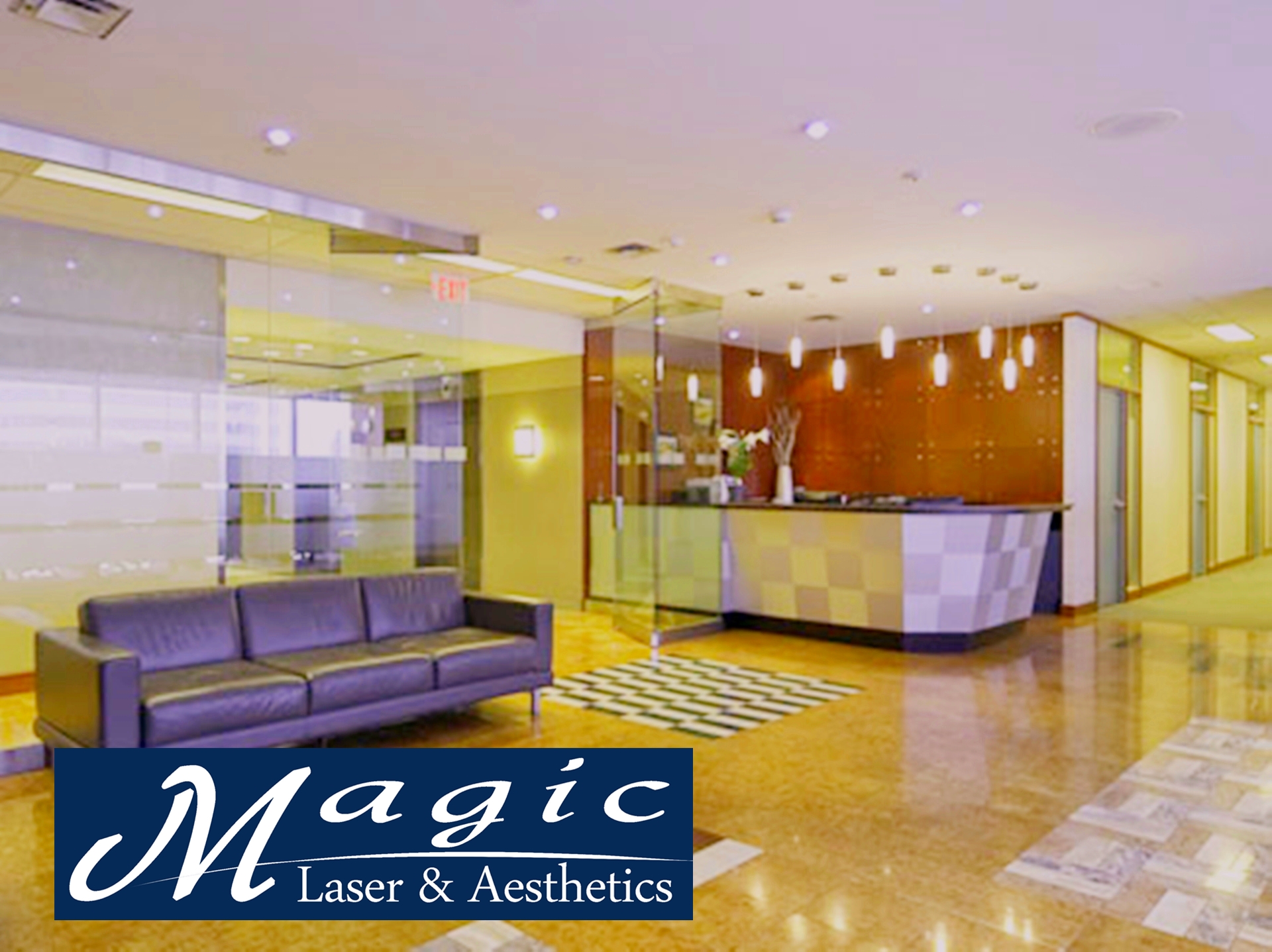 "You Deserve To Shine" says one of Toronto's Best Medical Aesthetics Clinics!
As one of Toronto's Best Medical Aesthetics Clinics, we want to remind you to take care of yourself, however that looks/feels. Don't let the stress of a strange year, the pandemic, and anything else deter you from feeling your best. 
As one of Toronto's best Medical Aesthetics Clinics, we get it. We know times are tough. 
That is an understatement. It's been a struggle to understand and weigh out what to do during the pandemic to take care of ourselves and still adhere to protocols and be safe. 
Having said all of that, you need to take care of yourself…today and always. 
Toronto—we want you to look good and feel good! 

Take it from us, one of Toronto's best Medical Aesthetics Clinics. 
We know what we are talking about. Truly.
Magic Laser & Aesthetics is the winner for "Best Medical Aesthetics Clinic – Canada" from LUXlife magazine 2020. And we are the winner for "Aesthetics Clinic of the Year" category at the Ontario Hair and Beauty Awards for 2019, and the diamond winner of "Toronto Star – Readers' Choice 2019". 
We take your skincare, laser treatments and concerns about overall beauty and anti-aging seriously. 
As such, we took extreme measures to ensure that your safety when walking into Magic Laser and Aesthetics, is of absolute top priority. We are cleaning and sanitizing even more than before, we have a strict appointment only approach which means we are limited the number of people inside at any given time, and more!
Please read about our guidelines and rest assured you are in good hands when you come to see us. 
Look Good, Feel Good!
We didn't become one of Toronto's best Medical Aesthetics Clinics without offering the very best in laser treatments, skin rejuvenation, high-grade skincare products, eyelashes and more! We cover everything you need to look good, feel radiant and have your skin glowing. 
We know that you deserve to feel good, especially given all the stress of the year. 
You can continue to take care of your skin, things that you started or wanted to start without delay. By making an appointment you can rest assured that you are well taken care of. Your skin issues are addressed by an actual expert while ensuring you are staying safe and following all Covid-19 guidelines. 
To be honest…you may need it. 
To do something that makes you feel great, to know that you are taking care of yourself, is so important at a time that is ridden with stress and anxiety. 
Go ahead, do something for yourself. Contact us directly and we can answer any questions you have. 

Read Up on Skin Health, Info from one of Toronto's Best Medical Aesthetics Clinics
We don't earn the reputation of being a leader in the Toronto aesthetics space without having a vast amount of knowledge on laser treatments and overall skin health. From anti-aging, age spots, rosacea, pigmentation, hair removal, skin texture and more, we have a lot of expert advice on skin and beauty. 
So much so that in addition to answering your questions directly, we have also compiled a series of blog based on good skincare at home. 
With the right products, we feel your can maintain a good skincare regime at home that will help!
Browse our Eminence products and contact us to see what we would recommend for you!
Any questions, give us a call or email!
---
For some more tips and announcements, be sure to follow us on Instagram. Hint: there may be some exciting things coming up!