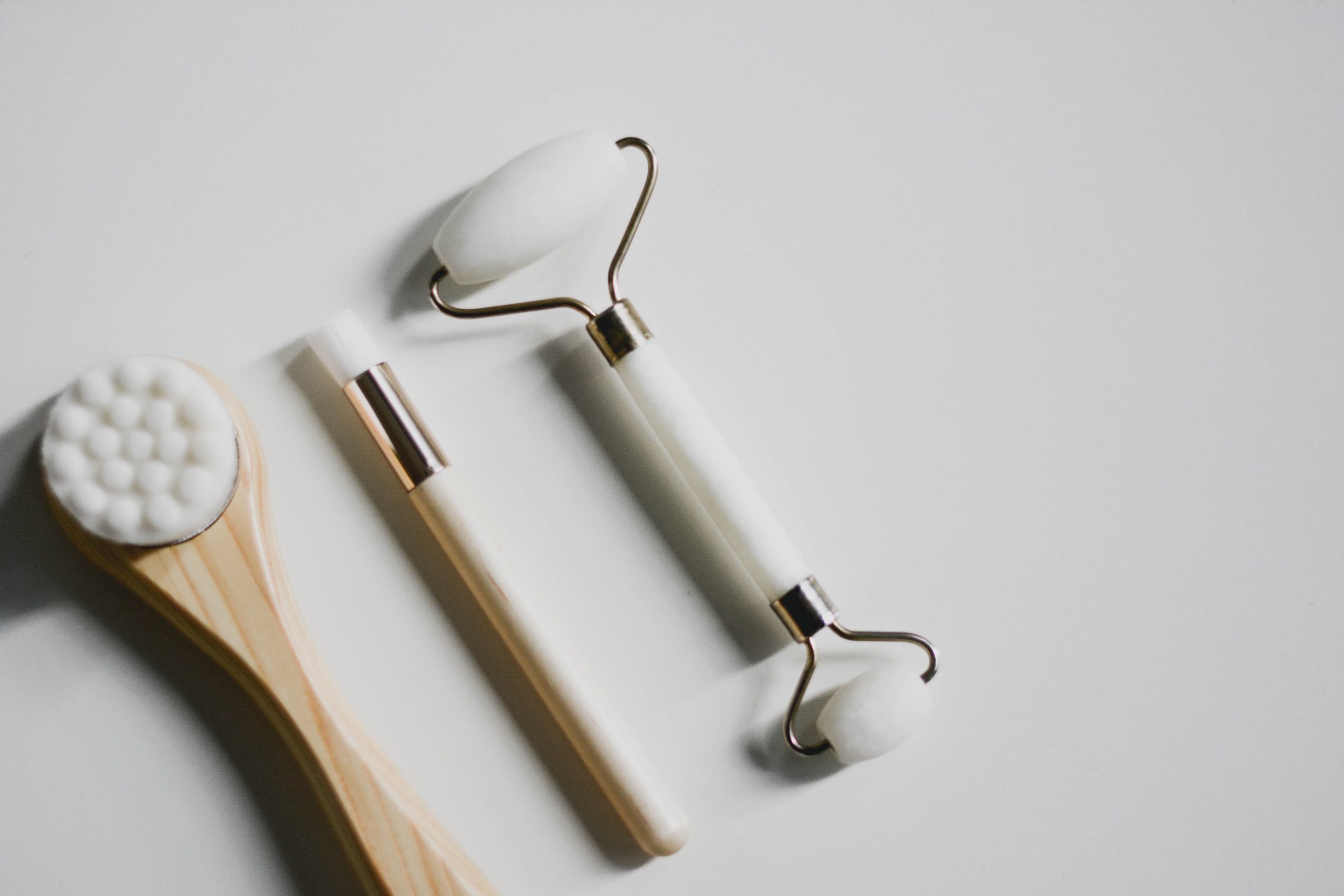 Do You Have A Skincare Routine?
Do you really need a daily skincare routine to cleanse, moisturize and protect your skin? Is it really necessary? Yes, yes…so much yes! Sticking to a daily skincare routine will give you lots of benefits for your skin. The skin needs to have a system of cleansing and replenishing to keep it healthy and glowing.
Some benefits to having one include:
slows down aging

prevents skin issues

improves the overall health of your skin, your complexion

keeps skin cells renewed, allowing to slough off dead ones, thus keeping the skin glowing and revitalized

it makes you feel more confident in yourself.
If this is something new to you, or you struggle to find a clear and defined routine, we are here to help. It can be overwhelming to review a sea of recommendations and products. That's why we want to create a routine for you, one that is proven, that works, and we use ourselves. 
Here are some simple steps for an easy skin care routine.
Step 1: Cleanse
Depending on your skin type, you will want to choose the right cleanser. Oily skin needs a gel-based cleanser, while dry skin uses cream or milk-based cleansers. Fact: Using a cleanser to wash your face at night is more beneficial than using it in the morning. So if you cannot do it every morning, be sure to do it every night. 
Step 2: Tone
Choose a nourishing toner to balance, hydrate and refresh your skin after cleansing. Just like the shampoo for your hair, you also need to condition your the hair…the same goes for the skin (cleanse and tone). 
Steps 3 and 4 are only done 2-3 times as week
Step 3: Exfoliate
You need to do a deep clean of your pores and refine the texture with a chemical or physical exfoliant. It helps to remove all the dead skin, and lets all the products penetrate under your skin deeper. We recommend exfoliating your skin at least 3 times per week. If your skin is not sensitive, you can exfoliate daily with gentle and natural ingredients based exfoliant.
Step 4: Mask
Massage a cream or gel mask for at least 5-10 minutes into the skin before rinsing it off. This is rehydrating your skin 3 times more than just letting the mask sit on top of your skin. You should apply a mask at least twice a week.
Step 5: Treat
Pat 3-4 drops of serum into the skin to target problem areas and smooth the look of skin. This helps if you have something that you want to minimize or reduce the appearance of. To find the right serum, ask yourself what the most problematic issues are with your skin. Are you worried about anti-aging, dark spots, uneven tone, blemishes, etc? Once you have identified those, ask a skincare expert for product recommendations.
You can browse the products we recommend here, or send us an email for direction: [email protected]
Step 6: Eye Cream
Use your ring finger to gently tap a small amount of eye cream under the eye and under the brow bone. It's better applied after your serums. We stress the importance of eye cream, we even have a full post dedicated to this. Click here for more information on Eye Creams.
Step 7: Moisturize
Massage a quarter-sized amount of moisturizer (SPF moisturizer for daytime) all over the entire face. 
These steps in this order will help your skin stay healthy and renewed. Although it may seem like a lot, remember that steps 3 and 4 are only a couple of times a week. 
We recommend having all your products in one area, and it makes it easy to apply one after the next. Pretty soon the process is natural and flows easily. 
For more skin care tips, follow us on Instagram, also visit our blog post on self-care.
---
We encourage you to keep on top of your skincare routine, regardless of lockdowns or feeling confined…one things you can keep doing is to take care of your skin health. That definitely counts as self-care.
Magic Laser and Aesthetics is providing an opportunity to order Eminence products with free shipping. products we recommend here