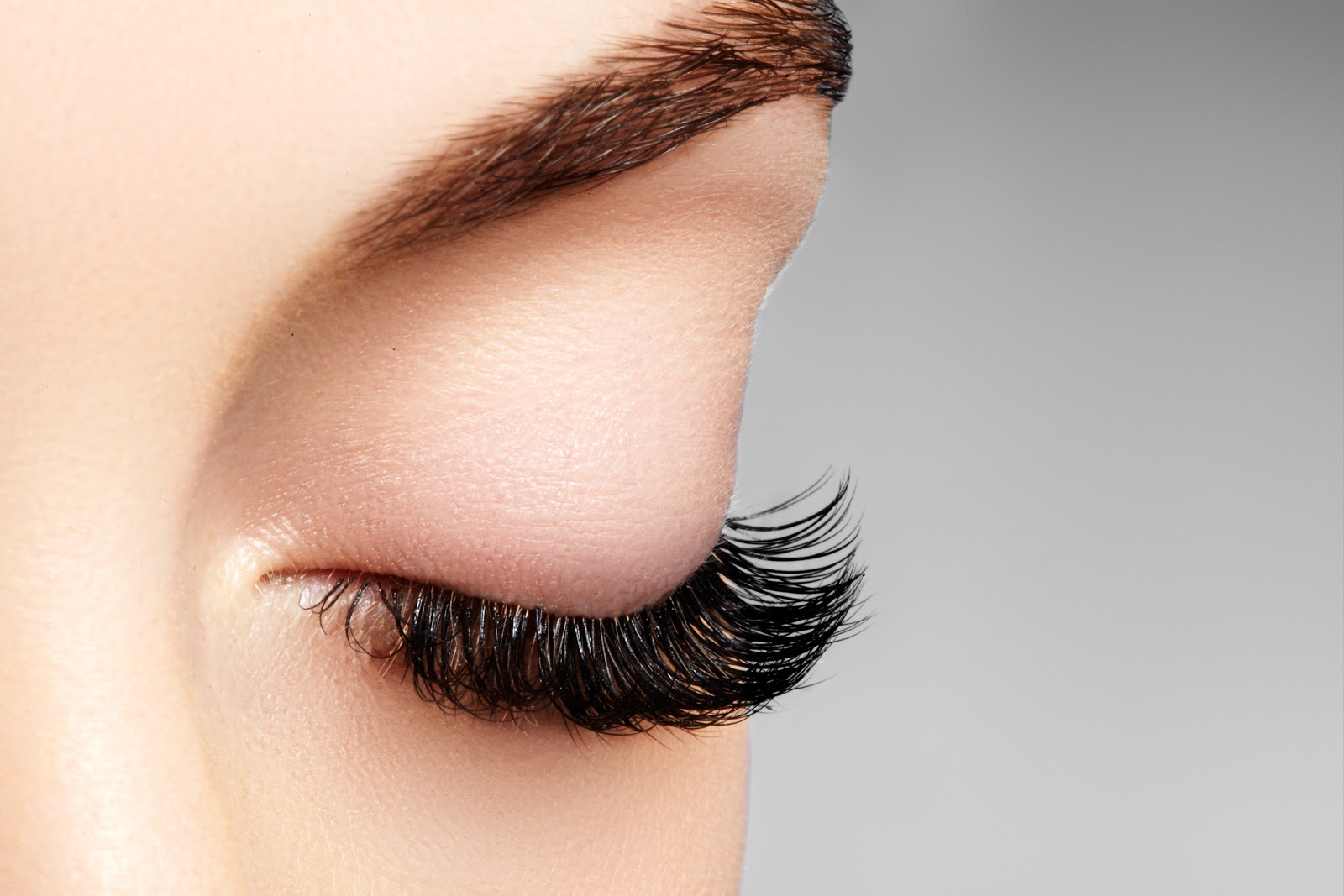 How To Apply False Eyelashes With Ease and Precision
While lash services are on hold, we can help with tips on how to apply falsies as best as possible to ensure you have luscious lashes until you can visit our spa again.
We all love long fluffy eyelashes, they make your eyes bigger, younger, brighter, and add some dramatics. 
Nowadays, getting an eyelash lift, eyelash tint, eyelash extensions, and false eyelashes are increasingly popular. It is a well-known service that many people enjoy having, not only because of the look but because it is an alternative to always have to apply a lot of mascara and a "woke-up like this" element. 
No Eyelash Services…
Recently, because of the coronavirus (Covid-19) pandemic, lots of beauty services such as hair salon, laser hair removal service, waxing, nail salon, eyebrows service, and eyelash extension services have been temporarily closed. As is ours, here at Magic Laser and Aesthetics in Toronto, Ontario. 
The closures are forcing us to do things by ourselves or leave these things off the table completely. We believe that you should look and feel great, even if you aren't going anywhere. Oftentimes these little "self-care" things help improve our overall mood. 
So…
We want to help by teaching you all how to apply false eyelashes by yourself.
What You Will Need to Apply False Eyelashes
Here are some items you will need to apply false eyelashes. You can find these items in Sephora (can order online), or Shoppers Drug Mart, or most nearby drug stores that have a Beauty Department. 
Items To Get:
False Eyelashes (start with inexpensive false eyelashes to practice)

NARS pro-prime smudge-proof eyeshadow base (original)

Eyelash curler

Eyelash brush

Waterproof black eyeliner

Waterproof black mascara

Flat Tweezer (not point tweezer)

Duo eyelash adhesive (dark tone)
How To Apply False Eyelashes —The Steps: 
Measure and trim the length of the false eyelashes (start with inexpensive false eyelashes to practice). Measure the strip against your actual eyelid and trim off the excess false eyelashes. Always trim little by little on both edges. Don't trim them too short! Keep extra long bits later if you want to stack upon the lash strip at your eye's outer corners for extra volume look.

Apply a tiny bit of NARS pro-prime smudge-proof eyeshadow base on your both eyelids, it will help your eye makeup last longer, also it makes your eyelids won't become greasy (oil will lessen the glue), so the false eyelashes won't lift or fall off during the day.   

Use an eyelash curler to curl your eyelashes, and then draw a little thicker eyeliners as close as your lash lines by using waterproofed black eyeliner. Apply eye shadow as you wish. 

Wear black waterproof mascara. For Asian ladies who have very straight eyelashes, waterproofed mascara will hold the curls longer.

Bends your false eyelashes and make them more flexible, so they won't be too stiff to wear.   

Apply a thin layer of the eyelashes glue by using Duo eyelash adhesive – dark tone (when the glue dries, it will look like black eyeliner). You can choose with a brush applicator or without a brush. The glue with a brush applicator is easier to apply evenly on the lashes sometimes. After you apply the glue, please wait about 15- 20 seconds (very important), let the glue get tacky, so they won't get too wet or too dry to wear, so you still can adjust the false eyelashes to the right position as you preferred. 

Look down to the mirror. Place a mirror under your face and look down, so you will be able to see exactly where to place your false strip. Using Flat Tweezer (not point tweezer) to place the middle of the strip in the center of your eyelid as close as possible to your natural lash line, and nudge the inner and outer corners down along your lash line. Once all the edges are in place, use your fingers to gently pinch your natural and false eyelashes together about 2-3 seconds, and then use the eyelash brush to comb your eyelashes, so they are blended together.

Smooth your eyeliners. After you finish all the steps for putting on the false eyelashes, look at the mirror, use black eyeliner to fix any gap between your natural and false eyelashes. Or you can create wings for dramatic cat eyes look.
It's important to remember that practice is the key! Have fun with it and just go with the flow…there is no time to practice like now!
If you have any questions, please send us message on IG or email us to [email protected]
Also, do follow us on Instagram and tag us in your selfies! @magiclaserandaesthetics
Happy Practicing!